If you have never been to Turkey, but have looked into visiting some of the most amazing and unique sites in the world, there is much to choose – from a country so rich in history and culture that you may just have to return for another trip to see more.
Narrowing it down to the amount of time most travelers have abroad for holidays – here are some ideas as the top 5 places to visit and things to do on a 2 week holiday in Turkey, including the south coast.
After venturing out on Anatolian land excursions, you might as well grab a few captures from the south coast of Turkey too. Of course the best way to see the coast is by boat – and what better boat than Turkey's own original Wooden Gulets.
Top 5 Places to Visit and Things To Do When Traveling in Turkey
Since you've done the land trips by car, steer your compass to the shoreline with your traveler guests to explore a long stretch of stunning turquoise waters and breathtaking shores, and more ancient cities and archaeological ruins delight!
ISTANBUL
The heart of many archaeological sites and ruins, palaces and more are found in historic Istanbul. It is possible to have a 2 or 3 day city tour of these amazing sites organized.
Visiting the SultanAhmet district, the world famous Topkapi palace, a day boat trip along the magnificent Bosphorus, exploring the shops in the Grand Bazaar, are just a few must-see places to discover while there.
CAPPADOCIA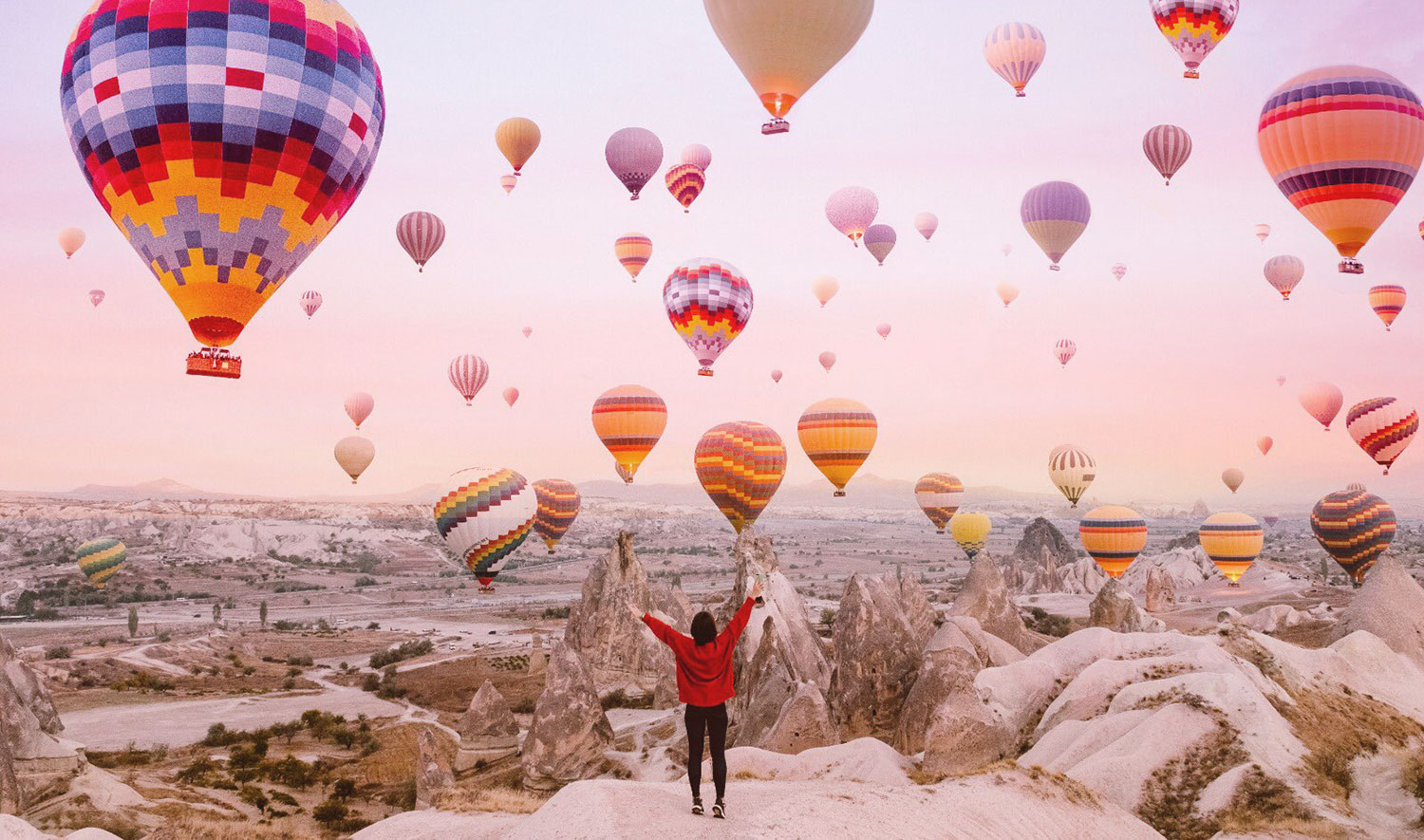 Another day or two could be well spent within the renown compounds of Cappadocia. From Fairy Chimneys and ancient churches, to the underground city of Goreme and camel riding, to the early morning famous Cappadocia Hot Air balloon rides and accommodation in a Cave Hotel may prove to be a very interesting time in central Anatolia.
EPHESUS
You can't come to Turkey and not visit the world renown ruins of historic port of Ephesus. It is a huge ancient settlement dating back to 10th Century BC and was considered to be the most important commercial trade center of the ancient world.

The city was famous for Temple of Artemis (550 BC). Ephesus was also the center of Christianity. There is so much information on Ephesus and will definitely take a day to visit. Located a mere 30 km from Kusadasi in the small town of Selcuk.
PAMUKKALE
Otherwise referred to as the 'Cotton Castle', Pamukkale is located in the province of Denizli. It is recognized for the natural hot springs, travertine stones of terraces layered where water flows. A pleasurable and unique experience, Pamukkale draws thousands of visitors each year.

These interesting petrified waterfalls is a UNESCO World Heritage Site. Other than this site, it is very highly recommended that you also visit the 12,000 capacity Roman amphitheater of Hierapolis located just above the travertines. There are a few other sites nearby and worth a visit as well.
BLUE CRUISE IN SOUTHERN TURKEY
What better way to complete your travels in Turkey, than a one week relaxing, ultimately rejuvenating luxury gulet blue cruise along the southern shores of Turkey. You have the choice of embarking from anyone of the major harbors such as Bodrum, Marmaris, Fethiye or Gocek.
Whichever one you decide for your private yacht charter in Turkey, an itinerary can be planned and organized to offer you and your guests all the wonderful pleasures of a very leisure, go-at-your-own-pace style of vacation at sea. Fresh food, great crew services, luxury comfortable accommodation, refreshing waters of the Mediterranean sea, tons of activities both on land and definitely in the water, exciting destinations, ancient cities, more ruins, and a different sunrise and sunset everyday!
Sound like fun? Why not inquire about your land and gulet holidays in Turkey and find out the possibilities.
Yacht Charter Inquiry / Request Form